Tracks for sliding doors, also called Industrial Barn Doors: this is a sliding door that can be found in American country houses, and particularly in stables or barns, which is characterised by fully visible working parts, made in iron with a black finish.
A country-inspired accessory which provides new interpretative opportunities for industrial-style furnishings, precisely because of the material used (iron) and the unusual style of the visible sliding mechanism.
Create an american-style sliding door in your house
The tracks made by Le Fabric easily fit to any wooden panel, and are perfect for recycling old wooden doors.  This is a solution that allows you to divide any room – kitchen, living room, bedrooms, bathrooms – with no limits to your imagination.
This accessory gains its beauty from its clean, linear design, its highly durable material (iron), and its completely Italian artisan production.
The Le Fabric track keeps its stability and strength over time. All of its components are entirely made from iron with a black finish, and the caster on the sliding brackets has a teflon covering to reduce the noise made by the movement of the door.
The track for Le Fabric sliding door is on CasaFacile
CasaFacile magazine talked about Le Fabric sliding door track in its June 2019 issue.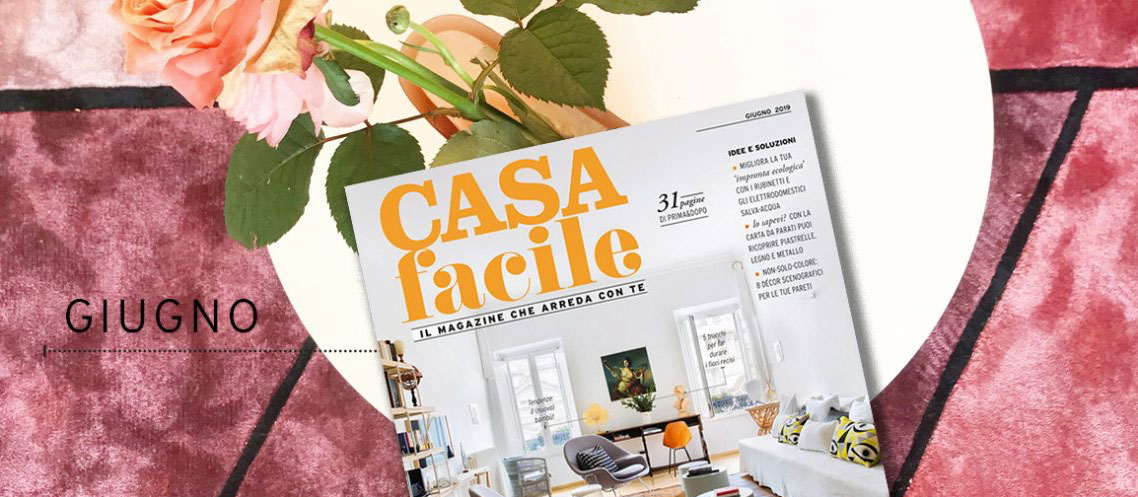 NOTES
Le Fabric offers the option to order tracks with made-to-measure dimensions.
The door can be fitted in 4 positions controlling how far protrudes from the tracks.
The payload of the brackets and the tracks depends on the type of wall fixtures and the assembly of the door.
Distance between wall and track with the fixtures included in the kit: 6cm.
TECHNICAL INFORMATION and INSTRUCTIONS FOR ASSEMBLY